Venus Williams, CEO of V*Starr Interiors,
Talks Interior Design
Venus Williams has been in the limelight for tennis since 1994 when she just 14 years old. Few people know that just 5 years later she enrolled in The Art Institute of Fort Lauderdale to pursue her other passion - design.
V*Starr Interiors has been using Design Manager software for over 10 years to turn their creative projects into reality. Read how in our success story below.
"Women in business should know that they are not alone."
-Venus Williams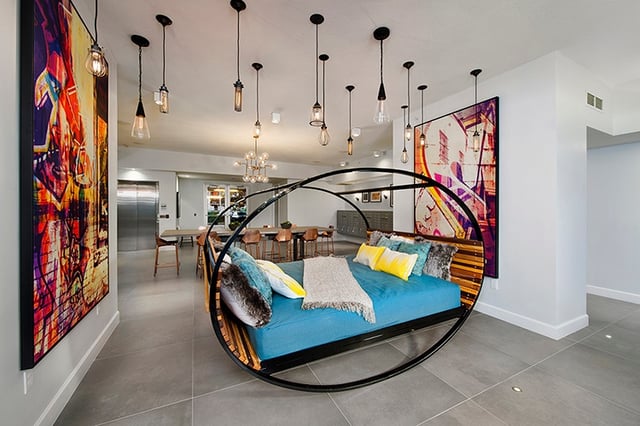 DM: From tennis, to V*Starr Interiors, to your family, time management must be crucial. How do you manage your time?
Venus: Managing time is a challenge, especially when time is limited. I give credit to my team. We work together to ensure that the V*Starr vision is continuously achieved and our client's needs are met. It also helps when you are doing work that you love to make time for it, then it doesn't feel like work. I love a challenge!
DM: How has being a successful athlete helped you as a businesswoman?
Venus: It has helped me in so many ways. I've had a ton of success but also many failures. Both winning and losing has taught me so much about how to be successful. Losing has always taught me more than winning every single time. It makes me improve, get more focused and even more hungry. Sport teaches you how to set goals and be disciplined, all which are stepping stones to being successful in business.
DM: Which do you love most: business, interior design, or tennis?
Venus: That's not a fair question! I love all 3, because I love competing. I get the thrill of competition from all. I love pressure, I can't live without it!
DM: What tools are vital to staying organized and running your business?
Venus: Building a team that supports the culture of your business is crucial. At V*Starr, our team is both creative and organized (with the help of DM!), which is not easy to find in the design field. I am an easy going hardworking creative person, and I look for people who fit that mold and never take no for an answer. We always find a way through any challenge and difficult situation which do arise on large commercial design projects.
DM: What is your number one piece of advice for women in business?
Venus: Women in business should know that they are not alone. There are plenty of business people who want to share their knowledge with you. Reach out to organizations or individuals who enjoy giving back.
DM: What projects are you currently working on that we can look forward to?
Venus: Lately we have been focusing on hospitality and entertainment. We have some exciting things in the pipelines for hotels and entertainment venues in the works around the country in the next couple of years.
DM: How was your experience with our team transitioning from our desktop software to our cloud software?
Venus: The transition was seamless we love working from the cloud softare so that we can check on projects or make changes from anywhere; when you travel a lot that is important. The team was very helpful in the transition of information and how to access that information. Some of the settings were improved as well and we get all the updates that constantl improve the software.
DM: What do you use Design Manager for the most at V*Starr Interiors?
Venus: We use Design Manager the most with Time keeping which is very important to the project profit and loss analysis as time is money. We also use Design Manager for Specifications and Purchasing; once you use the software properly for specifying a material and the client decides to purchase it is a seamless process.
DM: How do you keep up your energy to run multiple companies and remain a top athlete?
Venus: Passion and drive really. I love what I do. I get excited to see milestone met and seeing the team thrive.
DM: What is your process when making difficult business decisions?
Venus: Honesty is very important. Trust your intuition. The worst decision is not making one.
DM: Do you have any advice for longtime business owners looking to keep their products fresh and stay relevant?
Venus: Always ask the new graduates what they are using/ learning in the programs and remain active with other professionals so that you can discuss positive new programs that save time and money. Never get stuck in one design style and keep challenging yourself.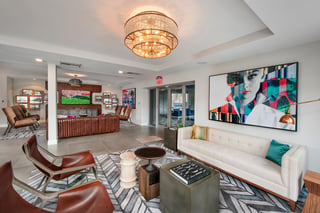 "I have been using Design Manager for years at my design firm, V*Starr Interiors, and highly recommend Design Manger to all design firms as it is a very useful tool to keep projects organized, and best of all it is extremely user friendly."
-Venus Williams, Athlete, Entrepreneur, Best-selling author, Olympic Gold medalist, Activist, Designer
Photo by Richard Lubrant