Identify Your Target Clients
Venus Williams, tennis legend and founder of internally renowned interior design firm, V Starr Interiors, shared sage words:
"While building on your brand, you need to determine where you want to be, who you want to serve, and how the people you want to serve live."
Identifying your target client should be a process of determining who will most value you and your company's authentic identity, who can realistically afford to meet your fee requirements, and ultimately, who will conduct themselves in alignment with the core values you have outlined in your business plan.
Of course, you won't be able to find clients who are an exact clone of you. Determine your list of deal-breakers, or qualities that would preclude you from accepting a project, so that you know when to explore new boundaries and when not to waste your time. For example, consider the risk of working with a client that has a design vision that is in stark contrast to your typical aesthetic. Despite your different visions, you have a mutual admiration for the other's creativity. When deciding if this is a client you should ultimately work with, think about the impact of having a project that is a departure from your previous work in your portfolio and make a determination as to whether the finished project will dilute or expand your brand.
Another scenario you may encounter is a client request to change the fundamental design scheme mid-way through a project. Because interior design is such a customer service-oriented profession, it will be hard to refuse any client demand, no matter the circumstances. However, you will have to fight to preserve the integrity of your brand, defend your designs, and ultimately part ways with the client should you not be able to find a workable compromise. Your initial client agreement, which should clearly describe the contractually agreed upon designs and have been signed by both parties prior to the beginning of work, will legally and financially protect you should you be in this position.
Christine M. Piotrowski, FASID, IIDA includes a sample version of a typical client contract in her book, Professional Practice for Interior Designers, which is accepted as one of the standard guides for best practices in the interior design industry. Internationally recognized industry associations, such as the American Society of Interior Designers (ASID), also offer client contract templates for sale, along with proposals, termination agreements, and generic templates for other legal documents used by interior designers. Once you have collected samples and made a list of company-specific needs you want your agreement to address, work with your lawyer to draft your own standard contract.
Another quality of your ideal client to consider is where they are located. Is there a large enough pool of people that meet your target criteria living within a reasonable distance of your business location? If the services you offer don't meet the needs of enough people in your community, you either need to move to a new location or find a way to work with clients on a long-distance basis.
Working remotely with clients and vendors requires even stricter controls on your professional image, since you will not always have the benefit of face-to-face interaction and building trust through personal connection. Fortunately, technology is making it easier and increasingly cost effective to work on projects situated outside of your immediate location. With a solid internet connection, you can video conference with multiple parties on platforms as ubiquitous as Apple's FaceTime, or the easily accessible and affordable Skype. Taking advantage of these virtually free video conferencing options allows you to have the personal interaction necessary to build strong relationships without the unnecessary expenditure of travel time and costs.
Online design services are a fast growing sector of the industry that cannot be ignored. While online design services open up the possibility of a much larger target audience, it simultaneously depersonalizes the experience of working with an interior designer and can possibly diminish the market value of your design services on an overall basis. Another downside to offering your design services on a remote basis is that finished projects rarely show one designer's exclusively curated space. If you choose to pursue online design, establish a strategy to protect your aesthetic and protect against the ways you may lack control over factors affecting the final result. Ultimately, the market will judge your brand based on your finished projects, and poor results could hurt your long term prospects.
Marketing Your Business
Effectively marketing your interior design business is a process of defining your value proposition, or brand, and clearly representing this identity to a target audience. While your portfolio and website are the keystones of your brand representation, proactive outreach to your network and desired audience is necessary to get traction in growing your business.
Traditional strategies for marketing your business include advertising, media opportunities, and participating in trade shows and design showcases. Advertising, whether print, radio, television, or web, will most often be a paid public promotion of a brand. It's a tried and true means of marketing that your business will surely benefit from if you choose media platforms frequented by your target market. Press, or media opportunities, function in a similar way as paid advertising, but are free and generally reflect the market's interest in you as a designer.
Press opportunities with media outlets complimentary to your brand are extremely valuable and should be a marketing priority for an interior designer. Hiring a publicist can help you accelerate the process of securing targeted media coverage and invitations to participate in important networking events. If your business cannot yet support the cost of a publicist, you can lead an in-office public relations initiative with help from Amy Flurry's book, Recipe For Success, which explains exactly how to engage with the media like an insider. Amy Flurry is a publicist and communications expert with deep knowledge of the interior design industry, giving her the necessary insight to describe the nuanced approach that best suits the design industry.
Attending trade shows and participating in design showcases are also a great way to market your business, as well as meet new vendors. While in-person events do not have the broad reach of other marketing techniques, they offer the invaluable opportunity to make lasting connections with people you want in your network. Nothing can replace the experience of having a face-to-face conversation with a person you are evaluating as a potential partner to your beloved business.
Soft outreach and maintaining ongoing brand visibility is another important component of a successful marketing plan. Staying socially active with friends, participating in community events and charity galas, and keeping in touch with past clients on a one-on-one basis are good ways to keep your network active and growing. Getting together for meetings, meals, and parties is essential to building the deep trust, loyalty, and respect you are capable of sharing with the right contacts. Also, sending holiday cards and gifts to celebrate life events helps demonstrate your sincere connection to people in your network.
Maintaining a blog as part of your web presence is also a fantastic way to keep in touch with your network without direct outreach, while also driving new people to your website. You can blog about design inspiration, highlights from your portfolio of projects, your experience at a tradeshow, or any other topic that is inline with your brand. Think of it as another vehicle to show off your creative prowess and visual thinking. As long as you are thoughtful about the content you post to your blog, the upsides to publishing regularly are multifold. As you deliver meaningful, entertaining posts to an ever widening audience, you will simultaneously grow your email list, social media following, and hopefully, project pipeline.
Using Social Media

Social media is one of the most powerful tools available to help grow your interior design business by offering (mostly free) platforms to show off your professional capabilities, reinforce your brand via curated content, and build your network while strengthening existing relationships. In order to most effectively use your time on social media, assess the various platforms and choose those that are most frequented by your target audience. Because visual representation is so important to interior design, platforms that are photocentric, like Instagram, Facebook, and Pinterest, are a good place to start when building your professional social media presence.
Pinterest can be a particularly useful tool for interior designers, acting not only as a social media platform for marketing your business and interacting with your network, but as an electronic file cabinet for keeping and sharing your design inspirations. The site allows you to quickly assemble an electronic version of a mood board, a traditional staple in the interior designer's tool box, which you can post publicly or share directly with contacts of your choosing. You can also use it as a means of paid advertising by creating "promoted pins," or posts you pay to promote in areas of the website where more people will see them. Keep in mind that providing exclusive content is part of successfully using Pinterest to promote your business, so be thoughtful about which images you post on one social media platform versus another.
When thinking about what to post on your professional accounts, stay focused on content that strongly reflects your brand. You may enjoy photos of kittens, but if a photo you like is unrelated to your brand, save the post for your personal account (more on that below). Also, be diligent in how frequently you post to social media. In order to successfully leverage social as a marketing tool, you'll have to post engaging content on a daily basis. Create a schedule for posting and plan content at least one week in advance so that you don't have to worry about what you will post on a day that has become unexpectedly hectic. You can always adjust your plan as you go to reflect posting opportunities that arise in real time.
Social media is a fun and effective way to interact with your network, whether from your personal or professional account. Your personal account allows for more leeway in the type of content you post, but should still be a broader reflection of your business's brand, as your personal and professional images naturally intertwine as an interior designer. You can use your personal account to express your personality, but also think of it as an opportunity to display your creativity in a business savvy way. Also, remember the importance of tact and chose your words carefully, whether posting from your business or personal accounts. As an interior designer, it's best to avoid controversial topics in your posts and to remain positive in tone. Before launching your business, thoroughly comb through your personal social media account and remove any content that you believe could be interpreted as offensive or that deviates significantly from the brand you have recently developed. With that said, have fun with your social media presence and do no not waste the opportunities these platforms offer to show the world who you are and why you are someone worth following.
When Developing A Marketing Strategy, Test, Measure & Repeat
While research and development can help you get your marketing plan off to a winning start, it's important to test the effectiveness of each of your individual initiatives to make sure you are making the most efficient use of your resources. This process is called "test, measure, and repeat," and involves taking detailed notes about your actions, and then recording the changes to your business that follow. Maintain a wide lens when choosing which metrics to analyze, looking not only at changes to your number of projects, but to your number and quality of contacts, for example. While you should measure marketing effectiveness on a frequent basis, continue measuring for years beyond each initial roll out to get a comprehensive view of the long-term effects of your actions.
Build Relationships With Vendors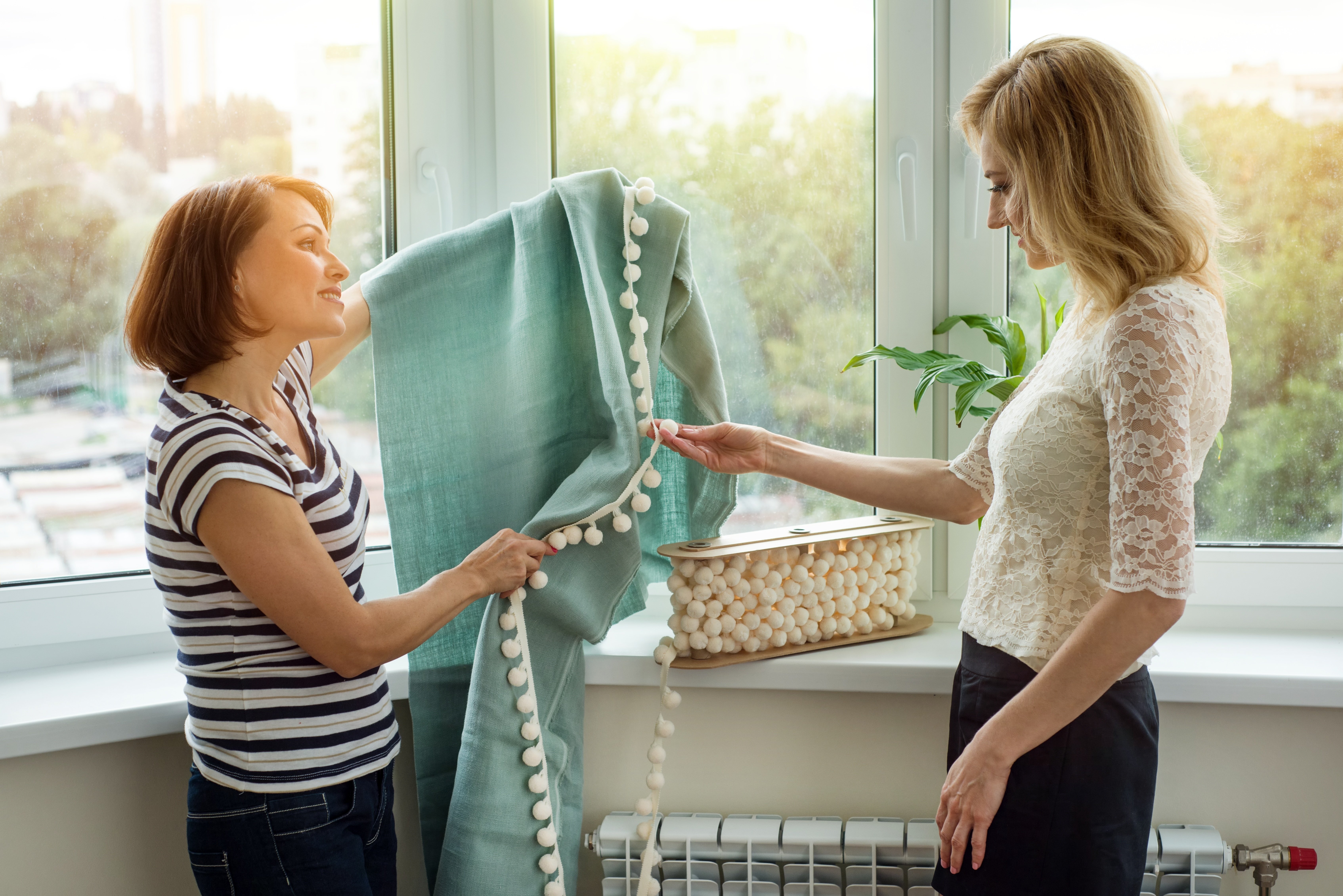 Interior designers rely heavily on the vendors, furniture, fixture, and design-adjacent service suppliers they choose to work with. Having a good relationship with your vendors is important for many reasons. When assessing a potential vendor partner, you not only have to assess whether or not you like their product or service offerings, but if you can trust them to deliver your orders correctly and on time, protect the privacy of your clients, and operate their business according to core values in line with your own.
A good first step to building a network of vendors is to research and apply to trade programs at companies that offer products you would potentially like to work with. Many vendors offer programs for design professionals that include a discount on merchandise, as well as other perks, like streamlined access to the sales team. Signing up is easy and, in most cases, can be done online by providing your business's tax ID or a copy of its resale license. While simply becoming a member of a vendor's trade program does not constitute solid relationship building, it will provide an inside look to help you further assess if this is a vendor you want to work with, as well as initiate an introduction to people within the company with whom you may want to forge a connection. For a deeper explanation of how trade programs can benefit interior designers, read about the trade program offered by luxury furnishings marketplace, 1stdibs.
Even after establishing an initial friendly rapport, you should vigorously vet all previously unknown entities before agreeing to have them work on one of your projects, including calling some of their other designer clients and business associates for references. Your professional reputation will be directly impacted by the experience your client has with the vendors involved in your project, which is why you want to control the vendor selections and make sure you are working with vendors you can depend on. Most successful designers have a rolodex of their trusted, go-to vendors that they work with on a recurring basis across several of their projects.
In order to build a long-lasting, trusted partnership with your vendors, always treat them by the "golden rule," and be cognizant of the fact they're operating a for-profit business, just as you are. To make sure the working relationship runs smoothly, be as clear in your communications with vendors as possible. Make sure you are giving them correct information and providing all of the details they'll need to give well-informed work proposals, comprehensive quotes and time schedules, and any other input their expertise can lend to a project.

In the words of famed interior design podcaster and co-owner of Window Works, Luann Nigara,
"If something goes wrong on a project, do not throw your vendor under the bus to your client. This will only cause an intelligent client to question your judgement for recommending that vendor in the first place."
Be fair when assigning responsibilities for mistakes, and do not let one small mishap destroy an otherwise strong and long-standing relationship.
The Power of Referrals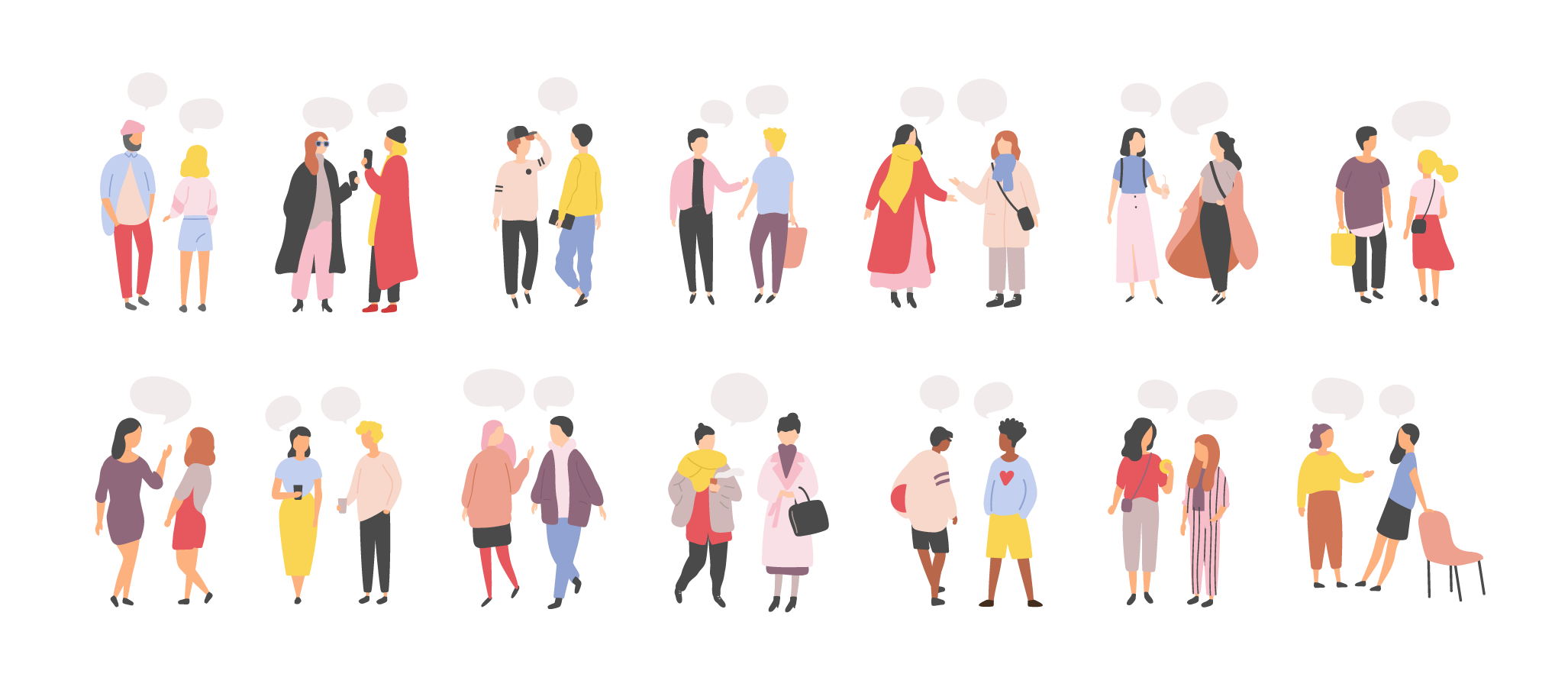 Strong relationships with your clients and vendors should lead to a continuous generation of referral business, helping to keep your project pipeline full without spending on marketing efforts. Finding loyal clients and vendors begins and ends with being authentic and identifying people you would happily call your friends. Immediately establishing a friendly rapport with your clients and vendors is essential. You want both to feel comfortable communicating with you throughout a project so that you address problems early on, therefore managing their expectations and perceptions about the finished outcome. Of course, do an outstanding job and make the process a streamlined experience for clients and vendors, and everyone will be happy.